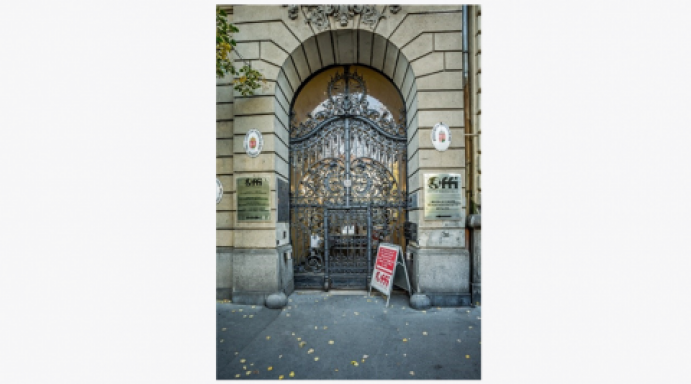 With respect to the current public health situation, for the sake of protecting the health of You and our colleagues, please avoid contact with other people, if you perceive the symptoms of the disease, as recommended by Hungary's Chief Medical Officer. We inform you that as many clients may stay in our office as the maximum number of the administrators. You are kindly requested to visit our office without an accompanying person, if possible. Our offices in Budapest are equipped with thermal cameras for prevention purposes. You will receive full information before you enter our office.
According to the instructions 5/2020 and 6/2020 of the CEO of the Hungarian Office for Translation and Attestation Ltd., our offices are OPEN, but their opening hours may change; possibly, they may be closed on Fridays. Please, visit our website every day for the latest information. The heads of the regional customer service offices (Szeged, Győr, Eger) are entitled, at their own discretion, to reduce the opening hours or order the temporary closing of certain offices in a way that the continuous public service can be provided to the required extent in Budapest and in the area of the regional centres. The clients of the potentially closed customer service offices will be diverted to the communication and administration channels of the nearest open office or regional centre, according to the requirements.
Observing Hungary's Chief Medical Officer's recommendations, the venues of our customer service are disinfected several times a day in addition to the usual hygienic regulations. Our administrators work wearing masks and gloves behind a transparent plexi glass surface and we make every effort to ensure the separation of clients arriving in a feverish condition for prevention purposes in order to protect the health of other clients. Should our colleague detect the disease of a client, we are not in the position to provide service for him/her, he/she is kindly requested to revisit our office at a later date. Besides personal administration you can contact us
via email;
on our website;
by phone.
It may occur that, due to a sudden illness on the part of our colleagues or cooperating partners and to the newly introduced administration order, the administration or performance deadline extends provisionally as a consequence of an unforeseeable reduction in capacity. We do our best to minimize the business risks of our Clients, for which we ask also for your kind assistance. No substantial change is expected for clients with whom we have had online connection and performed translation tasks so far. However, we recommend our kind Clients to monitor continuously our website and the latest updates.
Thank you for your kind understanding.
You can obtain information about the latest updates on coronavirus on the website of the National Public Health Center: https://www.nnk.gov.hu
The following official sources provide additional information:
https://konzuliszolgalat.kormany.hu/koronavirus
https://www.nnk.gov.hu/index.php/lakossagi-tajekoztatok/koronavirus