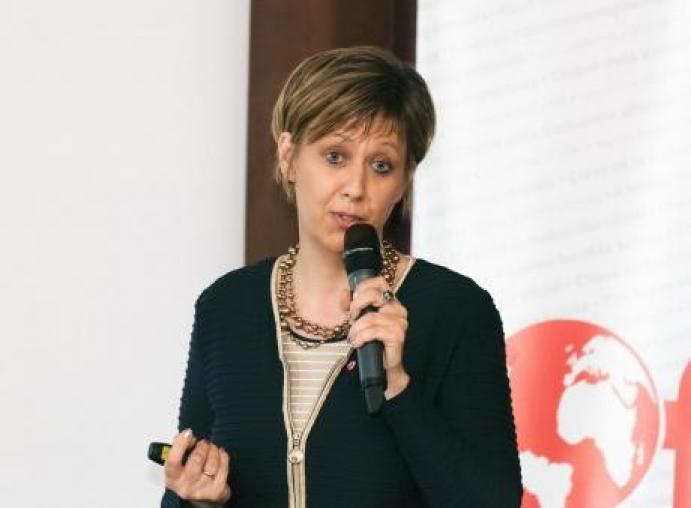 In January 2022, a cooperation agreement was signed by Dr. Gábor Prószéki, Director General of the Hungarian Research Centre for Linguistics, a member of the Eötvös Loránd Research Network, and Dr. Gabriella Németh, CEO of the Hungarian Office for Translation and Attestation. 
The heads of the institutions, having identified a common interest in a possible terminology policy, which is to serve the dominant presence of the Hungarian language in the digital space as a possible public goal, decided to enter into professional cooperation through a cooperation agreement and to explore the possibility of joint programmes (e.g. round tables on translation and language technology, compilation of linguistic corpora or other professional material, database, etc. in relation to legal, administrative and other strategic issues).
OFFI has considerable experience in the development of judicial terminology for translation and interpretation services. With 318 million characters translated in 2019, services in 255 language combinations, 70 languages and 27 translation specialisations, and with around 100-120 thousand document translation orders per year, OFFI stills stands out in the Hungarian translation industry. It also aims to serve the expansion of the Hungarian administrative and judicial terminology in the digital space in all ways within its remit.
OFFI also seeks to find links with institutions responsible for national strategy, innovation and the challenges of modernising justice, and thus to become visible to other partners in language mediation outside the judicial system in the fields of translation, interpretation and terminology. 
On the basis of the cooperation agreement, the parties will start exploring the possibilities of how OFFI can make available its existing experience as a translation agency for the linguistic development goals of the Hungarian Research Centre for Linguistics in the framework of institutionalised knowledge and experience transfer, and how the research centre can contribute to the organisation and expansion of IUSterm, an audited legal and administrative terminology database compiled by OFFI.
© Photo: OFFI Archives – Dr. Gabriella Németh and Dr. Prószéky Gábor at the OFFI Translation Conference in 2017