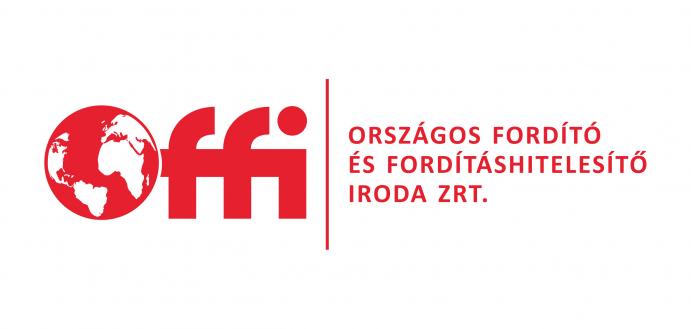 We inform you that as of 2 July 2018, the Hungarian Office for Translation and Attestation Ltd. (OFFI) will change and modernise the format of certified translations issued pursuant to Decree No. 24/1986 (26 June) of the Council of Ministers.
Please forward the following information to all your colleagues who work with certified translations.
The changes:
From 2 July 2018, certified translations will be attached to the original documents and a modern, space-saving sticker will be affixed on them.
As a result
the translations will be easier to digitise (scan),
the pages can be used more economically (which may even reduce the price of the product depending on the type of document),
the new technological solution will be gentler on the original documents.
he changes will not impact the validity of certified translations issued earlier, before 2 July 2018.
Should you have any questions, please contact us at:
                                    or +36 1 428 9600