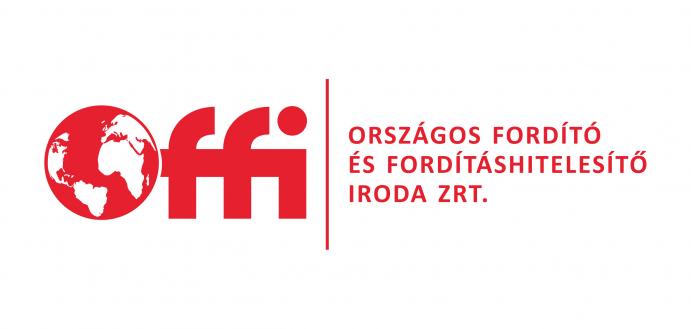 The new Hungarian Civil Procedure Act (Act CXXX of 2016 - CPA) enacted on 01 January 2018 upheld the court practice already in use regarding the use of foreign language documents in lawsuits, namely that submitting Hungarian attested (certified) translations of non-Hungarian documents in lawsuits is not in all cases required. In other words in the lawsuits filed after the 1st of January 2018, translations of documents submitted to courts can be filed as "simple" technical translations prepared either by the Hungarian Office for Translation and Attestation Ltd. or other translation agencies without any court decision being needed thereto. However, attested translations shall be filed for evidence purposes in lawsuits when a particular Hungarian law, or a binding legal act of the European Union or an international convention so requires, or the court expressly orders it. Pursuant to law, courts may order the submission of attested translation if suspicions arise as to the correctness or completeness of a translated text. In such cases when courts rule that attested translation is needed, translations shall be done by those authorized for such activity pursuant to law.
The following legal provision still in force remained unchanged: "Unless otherwise stipulated by law, attested translations, attestation of translations, and foreign language certified copies may only be done by the Hungarian Office for Translation and Attestation Ltd." (See Section 5 of Decree 24/1986 (VI.26) of the Council of Ministers.) In certain cases technical translators are also entitled by law to prepare attested translations and the new Civil Procedure Act does not contain any limitation as to the rights of embassies and notaries public with respect to translation of documents specified in separate laws. Pursuant to Section 5 of Decree 7/1986 (VI.26) of the Minister of Justice, the Hungarian Office for Translation and Attestation is also entitled to do non-attested technical translations for any client, beyond its duty to provide attested translations.
In addition, submitting attested translations in civil lawsuits in Hungary remains a voluntary option whenever a party wishes (when the aim of submitting an attested translation is to have a translation of undisputable content). In civil lawsuits filing translations prepared by the Hungarian Office for Translation and Attestation remains an option, be it a "simple" or technical translation or a court-ordered attested translation.
Let us remind you that the legal provisions on translators' qualification requirements have not changed. In all cases, only the translations prepared by duly qualified technical translators may be filed with the courts. The central sectoral control of technical translation and interpreting activity is carried out by the minister of justice. This control activity shall cover all technical translation and interpreting activity irrespectively of the organizational framework or organizational subordination in which the body or person carrying out the activity operates. These rules continue to remain important quality guarantees for evidence procedures in lawsuits. The new provisions of the CPA shall be applied only in the lawsuits filed after the 1st of January 2018, for all other proceedings commenced earlier, the old CPA rules shall be governing.
Verbatim text of the law in force:
Act CXXX of 2016
Section 62 [Need for translation in a court proceeding]
"If translation is necessary, simple translation may be applied, unless provided otherwise by law, a binding legal act of the European Union, or an international convention. If any doubt arises concerning the accuracy or completeness of the translated text, certified translation shall be applied."