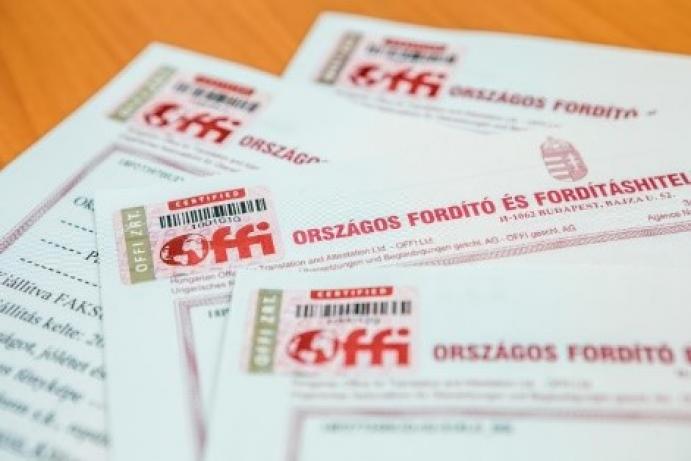 Together with the gradual opening of Hungary, OFFI Ltd also wants to contribute to getting our old lives back. Even though it requires official vaccination documents for the time being.
Therefore, OFFI Ltd makes the translation of the below Covid-19 vaccination documents at a transparent, uniform price and within an accelerated ordering process:
•    vaccination certificate and
•    certified vaccination sheet.
We undertake the translation of the above documents with a shortened, one- or three-day period. The translation fee depends only on the deadline selected. We do not offer the usual longer deadlines (five-, seven- or ten-day periods) since we know that the use of these documents may be necessary within just a few days after the receipt of the original documents.
We are looking forward to your order. If you have any questions, do not hesitate to contact our customer service staff using the contact information on our website (CONTACT).